Alvarado Access Control Hardware for Security Applications

For access control and counting applications, Alvarado's EDC and SLT waist high turnstiles set the standards for features, durability and ease of integration.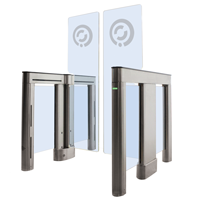 Designed for integration with access control systems, Alvarado's Supervisor optical turnstiles are suitable for upscale installations and available in barrier and barrier free models.

Precision-crafted MST, CLST and CPST maximum security full height turnstiles integrate easily with all access/ID systems and are built for years of trouble free service.

Alvarado's full height MSG, and waist high VMG, VRG and SSG gates feature fully welded construction and are available in manual and electric lock controlled models.