About SecurMAR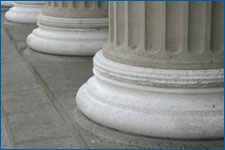 SecurMAR LLC, located in Northwest Indiana, represents security system manufacturers, as well as distributes and installs CEIA metal detectors. SecurMAR solutions incorporate two key security elements: detection and protection. Each area has a full product line to help minimize your facility's security risk.
Detection is the first defense in security. If a dangerous material is detected early, the potential for harm decreases. Having the right detection solution is important. SecurMAR's detection solutions include metal detection, X-ray detection, and chemical and biological agent detection.
Protection is the second defense. Once a harmful situation is detected, a protection system will protect the surrounding people and environment. SecurMAR will develop a protection solution that meets your needs. SecurMAR's protection solutions include bullet resisting windows and doors, turnstiles, guard booths, cashier booths, protective partitions, package passers, and blast resisting enclosures.
With many years of security industry experience, SecurMAR understands the market's security needs and helps customers solve their security problems. Using their detection and protection knowledge, SecurMAR will design the appropriate security solution for your facility.
SecurMAR, LLC is certified as a women's business enterprise through the Women's Business Enterprise National Council (WBENC), the nation's largest third party certifier of businesses owned and operated by women in the US.
We recognize the commitment to supplier diversity that is embraced by corporations and government agencies today, and we can add diversity to your supply chain.
Download the SecurMAR brochure.